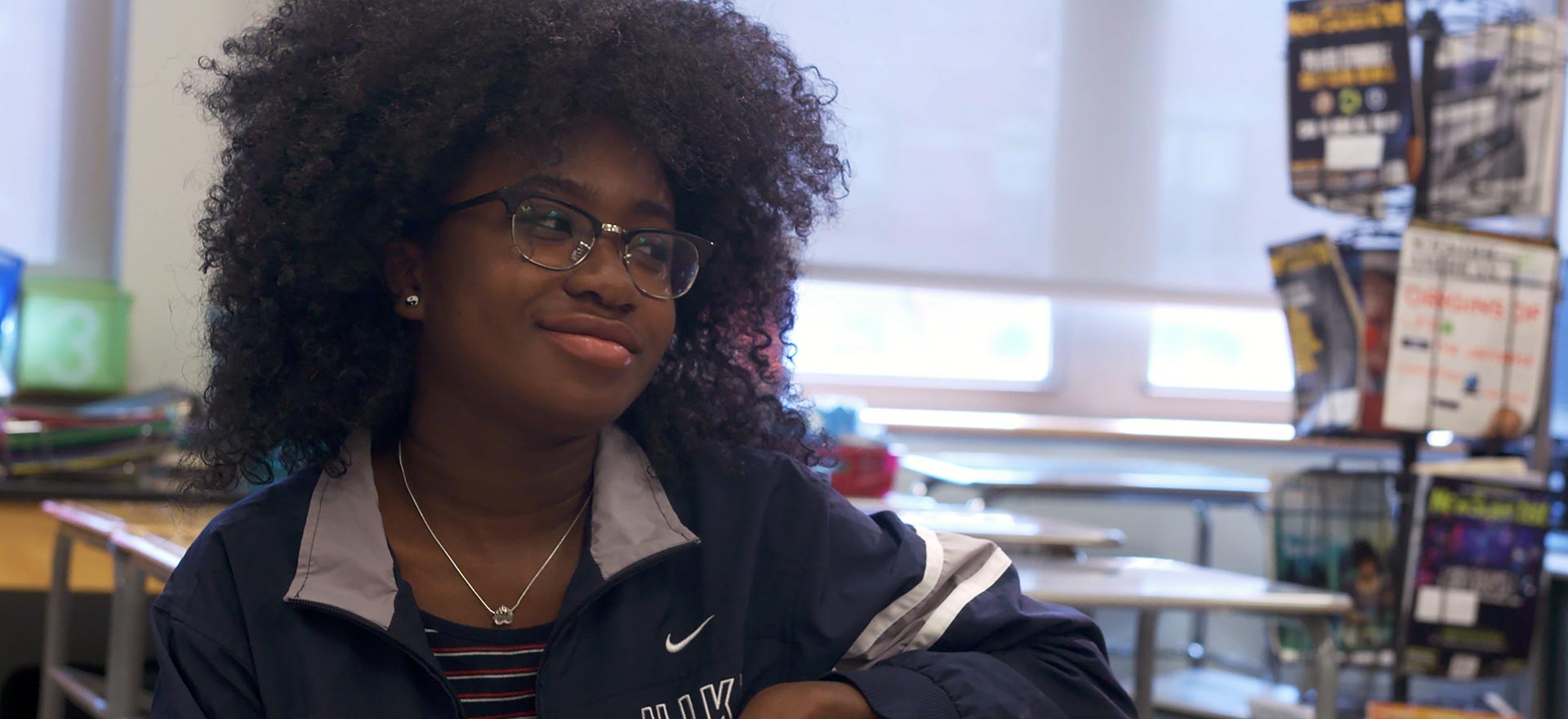 FEATURED
Check out
The Test & the Art of Thinking

and film subject Akil Bello on MSNBC's "Morning Joe"!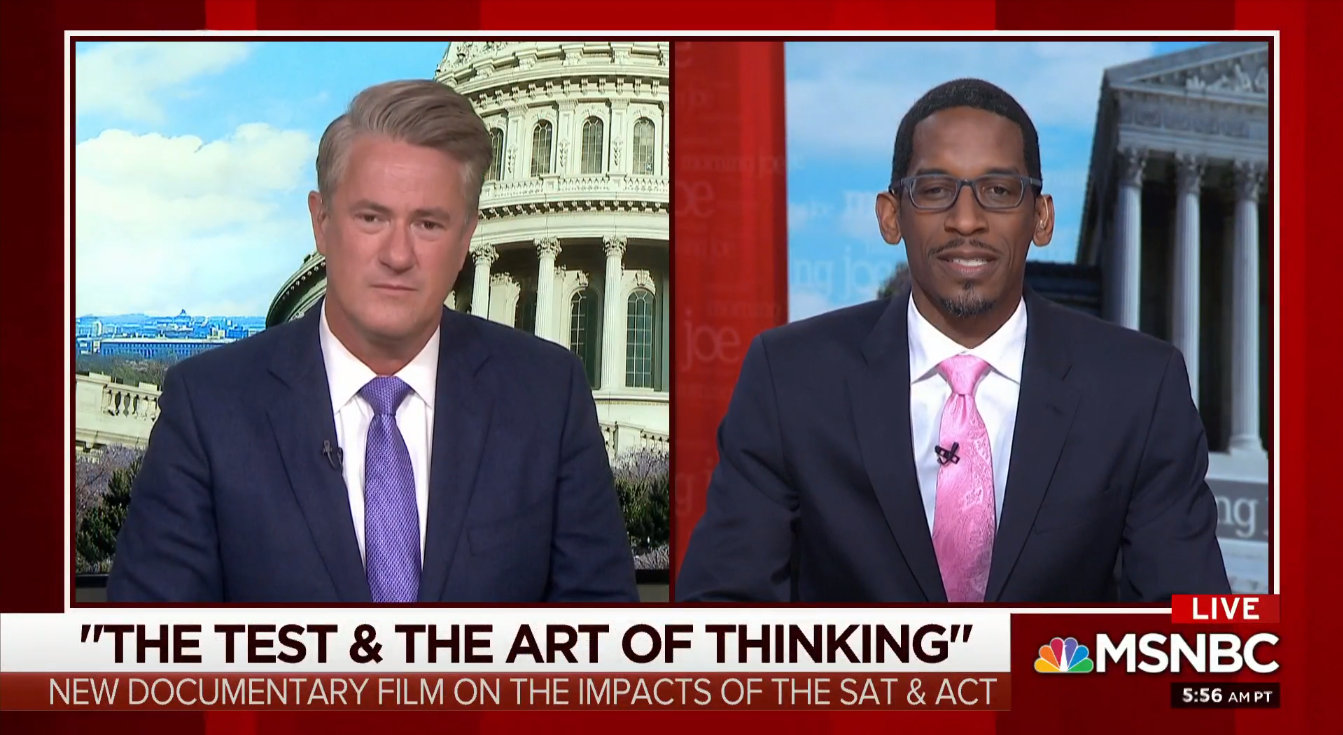 Educational access consultant and test prep professional Akil Bello, one of the star subjects of The Test & the Art of Thinking, appears on MSNBC's Morning Joe. In the wake of the Operation Varsity Blues scandal, Akil discusses the film, admissions testing, and the test prep industry. As he explains to the hosts of Morning Joe, the SAT and ACT "are not tests of anything innate... Clearly those with the ability, the time, the money, to prepare for it will do better."
SELECTED PRESS COVERAGE
"Explains everything that's wrong with using the SAT in the college admissions process"
- John DeFore, The Hollywood Reporter
"Finds only more grounds for controversy — including the exams' encroaching effect on what gets taught in high school..."
- Robert Abele, Los Angeles Times
"Doggedly questions an exam that affects the futures of millions"
- Ken Jaworowski, The New York Times
"A brutal takedown of a practice now warping K-12 education"
- Daphne Howland, The Village Voice
"The real stars are the students, and the student voice is used to great effect by producer Michael Arlen Davis. The students in "The Test" aren't clueless - they're clued in. They're frustrated by the system, but they see the big picture clearly, and they care about their futures."
- Movie Review, ChannelCCR
"What I love about this film is that it debunks many of the myths associated with the test and with how people view their scores and how colleges use the test."
- Kristin Tichenor, Worcester Polytecnic Institute
"Film Asks If SAT Tests Fail or Help Students"
- Esha Sarai, VOA News
"Funny, appalling, bleak and well-documented, The Test and the Art of Thinking is a must for parents of high-schoolers, or for that matter kids who'll be there anytime over the next few years."
- James van Maanen, TrustMovies
"Vital and invaluable to anyone taking the tests or who have relatives taking the test, making it a must see..."
- Steve Kopian, Unseen films
Exam Documentary 'The Test and the Art of Thinking' Gets Release
- Dave McNary, Variety